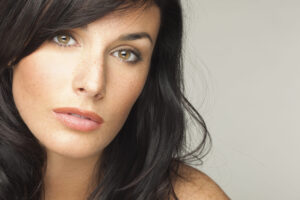 When you search for a dermatologist, what do you look for? In today's age of information at your fingertips, you can search for a dermatologist just by typing a few words into your phone. The problem isn't finding someone who's qualified – it's finding too many who are. With so many options, you have to narrow your search down somehow, but what factors should you consider?
Thinning the Herd
One of the best ways you can eliminate some of your choices is by talking with friends and family. Choosing a dermatologist is a very personal decision, so the opinions of those you trust can go a long way toward helping you feel comfortable with your choice. Aside from this, though, there are a few major points you should consider when selecting a dermatologist:
No Nonsense: in the world of dermatology, things often tend to skew a little toward the cosmetic end of the spectrum. After all, your skin is a huge part of your outward appearance and there's nothing wrong with wanting it to look good. Unfortunately, many dermatologists focus too much on cosmetic services and not enough on treating serious conditions.
Compassion: skin conditions can be upsetting enough to endure without having an insensitive dermatologist treating you. Look for someone who is compassionate and genuinely concerned with the comfort of patients, both in and out of the office.
Flexibility: chances are you have a good deal more to manage in your schedule than making your regular dermatologist visits. Finding a practice that offers options to help accommodate you and is committed to minimizing the time you wait for an appointment will pay you back in the reduced stress you'll experience.
Why Patients Choose Perri Dermatology
At Perri Dermatology, we offer no-nonsense skincare with a focus on maximizing your health and safety. Dr. Perri began his interest in dermatology after an early melanoma diagnosis saved his father's life, so he has engineered the practice to make sure you aren't waiting months to be seen. Add to the mix that Dr. Perri is Texas raised and Texas trained, and you can rest assured that you'll be comfortable in our care from the moment you walk in.
Looking for an outstanding dermatologist? Dr. Anthony J. Perri and his staff are compassionate, knowledgeable, and flexible to meet your schedule. Call us at 281.943.2749 to schedule your appointment today.