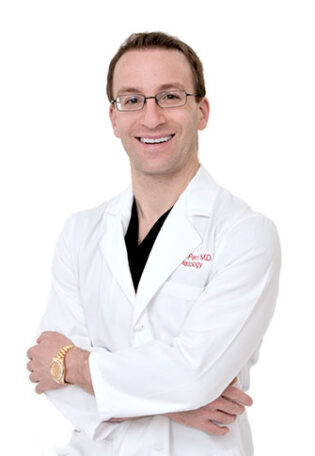 Texas-Raised
and Texas-Trained
After seeing how a routine skin cancer exam saved his father's life from deadly melanoma, Dr. Perri decided to become a Dermatologist and attended medical school in Texas — the same state where he was raised. Combining his education with his well-rounded background makes him the highly skilled and compassionate physician that he is today.
He will take the time with each individual patient to understand and address their needs entirely, making sure they are relaxed and comfortable with his staff.
Dr. Perri is committed to offering all of his patients direct access to his clinic for dermatology. Most commonly, dermatology patients are forced to wait long amounts of time before being able to make an appointment. Dr. Perri knows the stress and worsening factors that will come along to his patients if they have to go a long time waiting for an appointment, so he chooses to offer a better service by having extended hours during the week.
Dr. Perri strongly recommends for all of his patients to undergo a complete baseline skin exam. "I offer all of my patients the opportunity to have a complete skin exam with each visit. I've had many patients come in with a rash and I've found a skin cancer incidentally."
We hope to offer a compassionate and trusting experience to you and your loved ones when visiting us at our practice.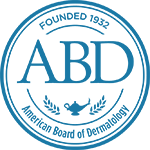 Board Certified by the
American Board of Dermatology
Education
Medical School – Baylor College of Medicine
Dermatology Residency – University of Texas Medical Branch
UTMB Galveston
Experience and Teaching Positions
Dermatologist at Perri Dermatology
Former attending Dermatologist at Sadler Clinic

Awards
Best of the Woodlands Winner 2019 Winner
2014 – 2019 Living Best of Reader's Choice Winner – Alpha Omega Alpha medical honor society
2014 – 2019 Texas Super Doctors Rising Star Winner
2014 – 2019  Houston's Top Doctors Winner
Graduated "with honor" from Baylor College of Medicine – top 10% of the class
High Honors- awarded to students ranked #3-#5 after the first 2 years of medical school.
Chief Resident in Dermatology at the University of Texas Medical Branch
Salutatorian (undergraduate)
Summa Cum Laude (undergraduate)
Phi Beta Kappa (inducted as a junior)
All Region Scholar Athlete in Soccer (undergraduate)
Varsity Letterman 4 years in Soccer (undergraduate)
Societies
Diplomate of the American Board of Dermatology
Fellow of the American Academy of Dermatology
Texas Dermatological Society