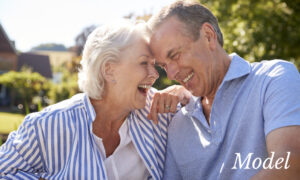 Many men and women suffer from different types of skin discoloration. And of those with this skin condition, the causes and treatments vary from patient to patient and case to case. In this blog, we will discuss some of the most common types of skin discoloration and when you should see a dermatologist like Dr. Perri of Perri Dermatology.
Causes and Treatment of Skin Discoloration
Discolored patches of skin have many different causes, including:
Sun Damage
Men and women who have experienced excessive sun exposure may suffer from skin discoloration that appears as freckles, liver spots, redness caused by dilated blood vessels, or lentigines.
Patients should see a dermatologist like Dr. Perri for professional treatment to resolve skin discoloration caused by sun damage. Dr. Perri can use laser surgery or IPL treatments to reduce the appearance of this damage.
Birthmarks
Many people have birthmarks of some sort on their bodies. A birthmark is a type of skin discoloration and they can be one of two types – vascular marks or pigmented marks.
Talk to Dr. Perri, a dermatologist, about what types of treatments are best for your skin type that will be able to reduce the appearance of your birthmark. He provides treatment options, including laser treatment, chemical peels, and topical creams.
Uneven Skin Tone
Many patients of Dr. Perri's suffer from uneven skin tone for different reasons. Most commonly, the overproduction of melanin is to blame. When too much of this hormone is produced, it can cause your skin to take on a patchy or uneven appearance.
Just ask Dr. Perri, a local dermatologist, for ways he can address your specific skin tone issue. For instance, he offers chemical peels and microneedling, which can enhance the appearance of patients' skin.
More Treatment Options For Skin Discoloration
It's important to point out that some skin discoloration is caused by an underlying health condition. If your dermatologist determines a health condition is, in fact, the cause, he will treat that condition first.
As a general rule, skin discolorations not caused by an underlying health condition can be treated with a combination of professional treatments and home remedies, such as:
Laser therapy
Topical creams
Chemical peels
Vitamin A
Vitamin E
Vitamin C
Lemon juice (if recommended by a dermatologist like Dr. Perri)
Castor oil (if recommended by a dermatologist like Dr. Perri)
Ultimately, you need to visit Dr. Perri before you decide on any specific treatment for your skin discoloration. During your appointment with him, he will be able to fully evaluate your areas of concern, discuss your medical health history, answer any questions you may have, and develop a customized treatment plan to meet your specific needs and achieve your desired goals.
Visit Dr. Perri, a Dermatologist, to Help Resolve Your Skin Discoloration
Dr. Perri is a board-certified dermatologist, and he is committed to helping his patients achieve smooth, even skin while promoting their safety and comfort. If you're suffering from some type of skin discoloration, call his office today to set up an appointment with him. A member of his friendly team will gladly help.
Simply call (281) 943-2749 today!